H2R's Aha! Moments: Lackluster Intent to Visit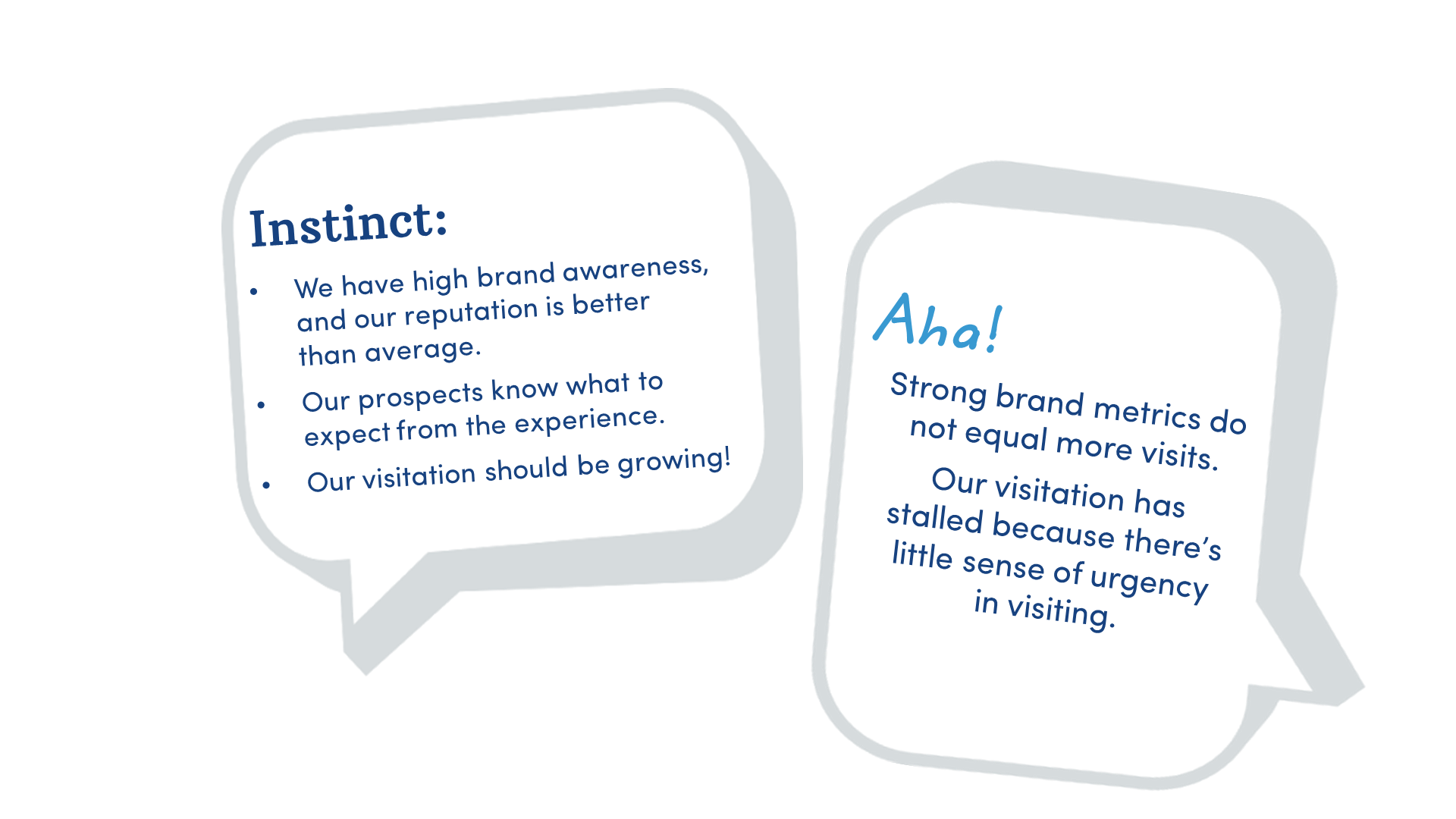 Did you know you can have a strong brand but still be leaving money on the table?
We've seen it time and time again. Just because prospects know you and even like you, it doesn't necessarily convert into visits. There must be a compelling reason to visit. And as our research has shown, the number of reasons keeping consumers at home seem to be growing by the day.
With our custom research, you can uncover the real reasons your visitation isn't where you want it to be.
Fill out the form below to get started on a study today!
Want market insights in your inbox?
Sign up below to receive H2R's free monthly e-mails summarizing the latest trends.