H2R's Aha! Moments: Sacred Cow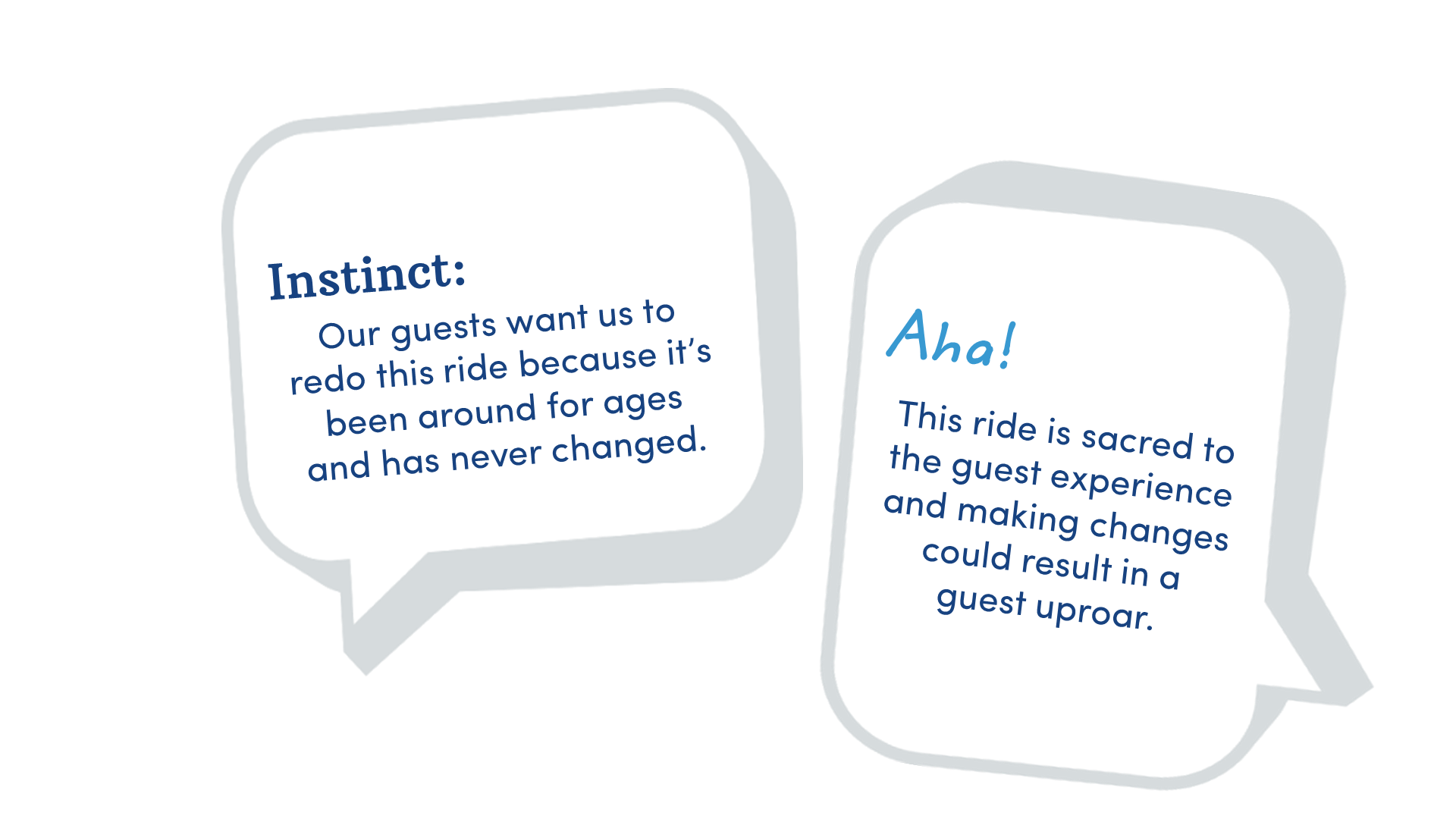 If you've been in business at least a few years, it's likely your attraction has a sacred cow. It's a staple to your guest experience and should never change. But in a world where fresh, new content is king, sometimes grand ideas to revamp those staples enter the arena. Without the data to know what your sacred cow is, you could end up making a massive mistake by changing something truly sacred to the guest experience.
As future planning takes place, it's critical to know what legacy items need to be kept in place and what (if anything) could be replaced or refreshed without negatively impacting the experience.
You may be surprised by what your guests say is your sacred cow, but that's the beauty of data that makes you say "Aha!"
Fill out the form below to get started on this research today.
Want market insights in your inbox?
Sign up below to receive H2R's free monthly e-mails summarizing the latest trends.