H2R's Aha! Moments: Marketing & Media Effectiveness Research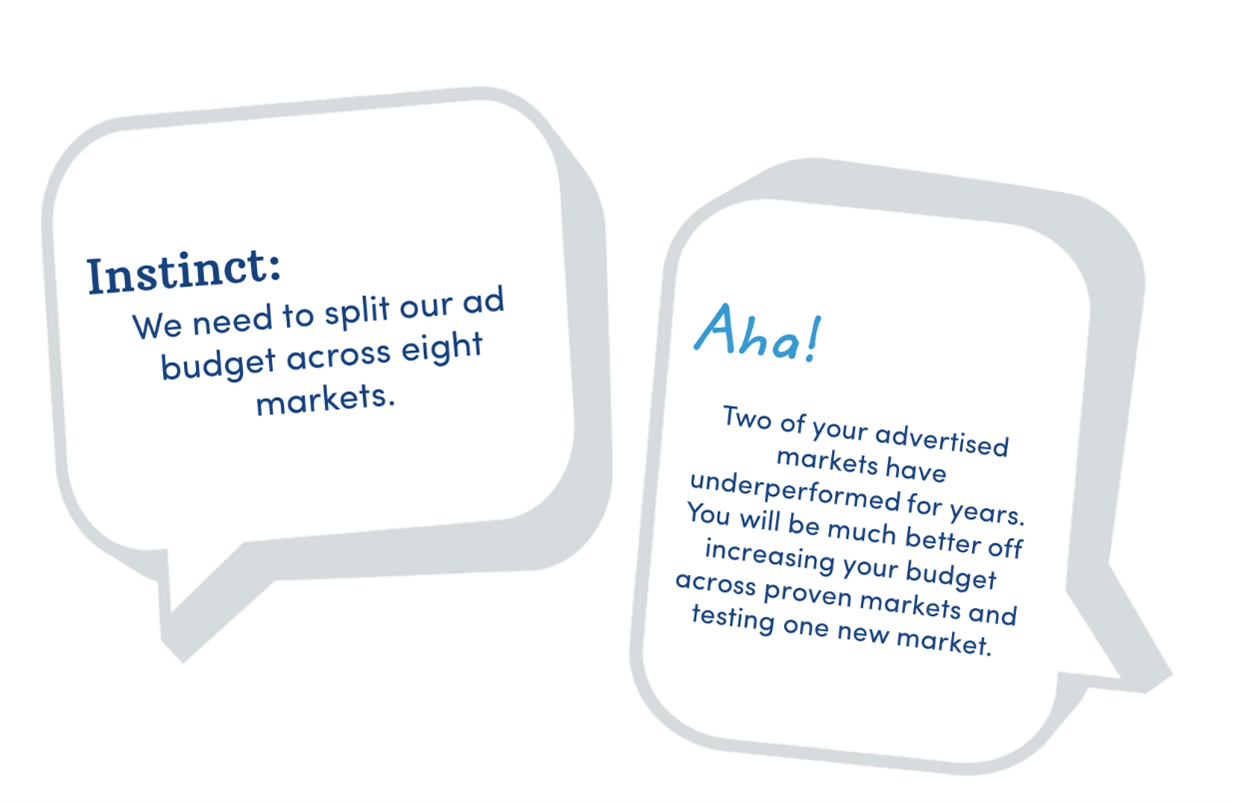 Some marketing falls flat. Some marketing soars. And sometimes your marketing falls flat in certain markets and soars in others.
H2R's Marketing & Media Effectiveness Research reveals the difference between the two. That means you can throw your full resources behind your best marketing and most promising markets—and kick the rest to the proverbial marketing curb. We answer complicated questions, so your decisions are simple.
How is my marketing performing by market?
What is the most effective media mix for our audience?
What is my ROI?
Be confident in your marketing. Fill out the form below to learn more about our research today!
Want market insights in your inbox?
Sign up below to receive H2R's free monthly e-mails summarizing the latest trends.