H2R's Aha! Moments: Functional Drivers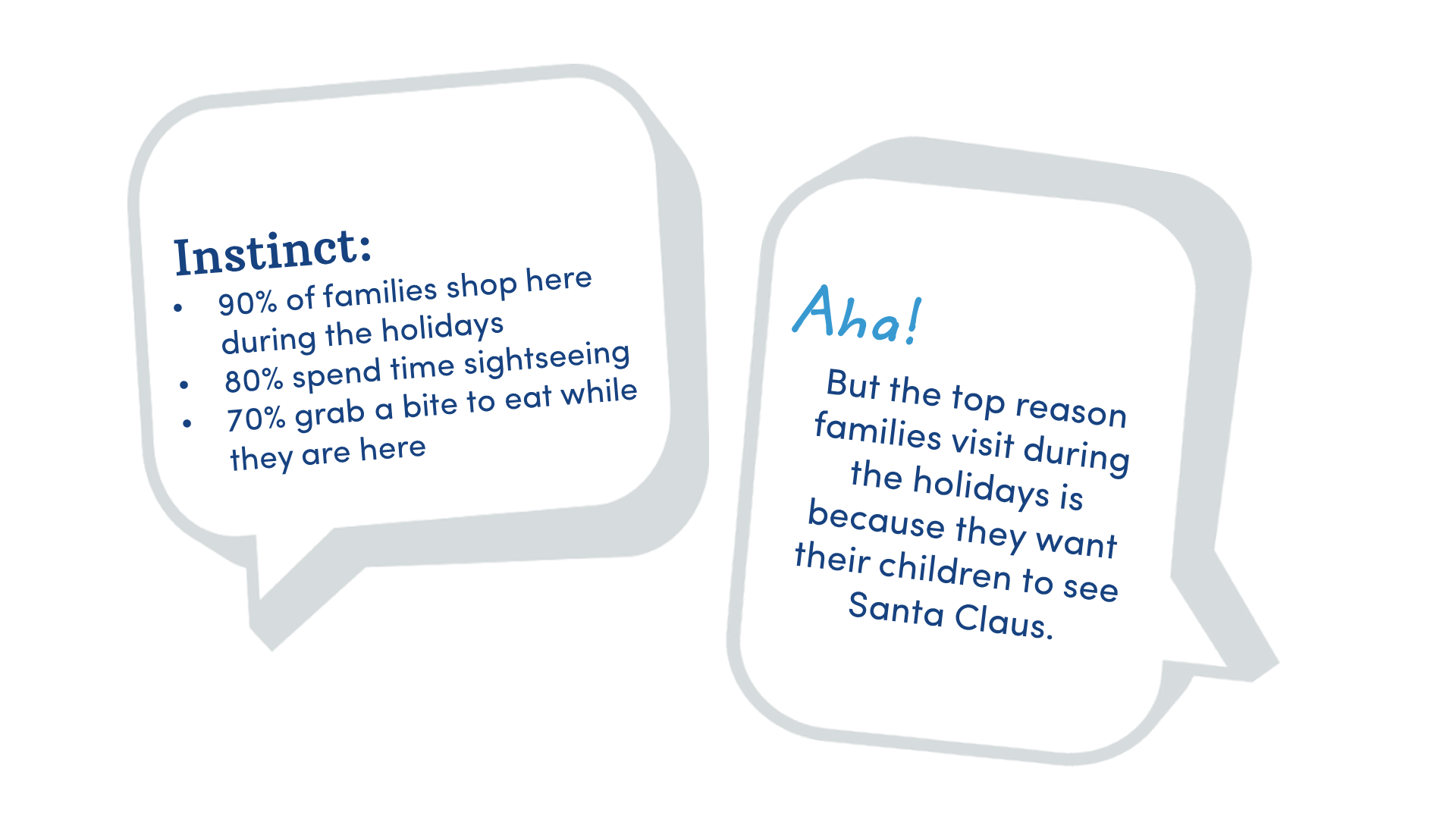 Whether you're part of an attraction or a destination, your team needs to know your functional drivers. Simply put, these are the features that inspire a visit.
You might have data on what guests do during their visit, but it's important to understand what's really driving the visit. For example, you may know most customers purchase a drink—but you can get a drink anywhere. What is it that brought them to your destination or attraction?
And we'll let you in on a secret: these functional drivers are likely different depending on the type of guest, the season and much more.
The bottom line is that functional drivers are great pieces of data to have—especially for marketing. The real magic happens when you know what exactly to feature as you target different markets.
Ready to learn your attraction or destination's functional drivers? Fill out this form to get started today.
Want market insights in your inbox?
Sign up below to receive H2R's free monthly e-mails summarizing the latest trends.